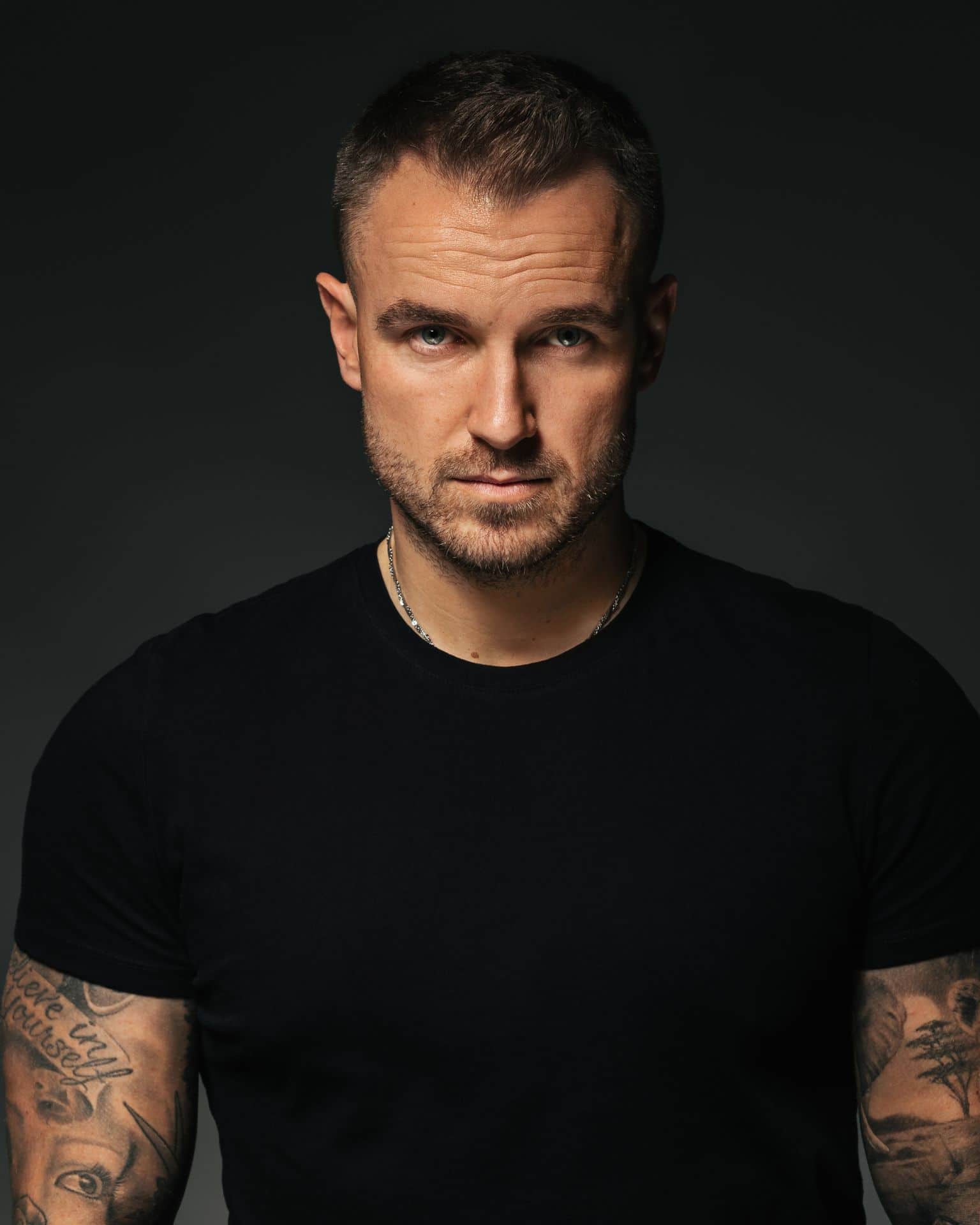 Balayage Educator
I am Alen Mujagic (Alennmj).
While I lived in Bosnia my mom worked as a hairstylist and my dad was a professional soccer player, when I was 4 years old the war started in my country times were tough but my mom continued working as a hairstylist and that is where it all started for me. Since the war was going on my mom was doing hair in the kitchen of our home, I got the chance to see first hand how she worked I can easily say she is the reason for my inspiration to do hair.Because of her in the toughest time of our lives she always made sure we were taken care of and I am forever grateful for that.
Years later it was time for me to pick a path for school, and I chose to go to school to be an electrician (to this day I still ask myself why I chose that). After I finished school at the age of 17 my family and I decided to move to Italy for a better life, I continued my job as an electrician for 4 years in Italy before I realised I did not want to continue being in this field.
At 21 I lost my job and my mom was working as a hairstylist at a very known salon in Italy known as Art Petè she offered me a seasonal job before Christmas as a helper around the salon to make some money to get by. Little did I know at the time she had other plans for me for my future, she saw something in me long before I did.
That's how it all started December of 2008, in the beginning I was opposed to the idea of this path but I knew I could do this and accepted the challenge! Without any experience or schooling it was tough at first I didn't even know how to wash hair properly, after a couple days of being there I became very intrigued by the creativity, ambition, and artistic ability that came with this job and I started seeing myself taking this path instead, I haven't looked back since.
It took a lot of hard work to prove myself and get on my coworkers level to show everyone that I could do this! The first 5 years I worked as a barber solely doing men's hair, as time went on my love grew for hair colouring I saw how much creativity came with it and how custom you could make a color for each head of hair it amazed me. When I first started colouring hair I didn't have a lot of experience with it so while practicing on peoples heads I started creating my own techniques trying to figure out the best way to get the best results.
There was many mistakes in the beginning but that is how I learned what I know today, and I continue to grow and learn new things everyday.  About 4 years ago Instagram starting becoming popular especially in the hair world, as I grew with clients I also grew with the virtual world.
Showing my techniques and my creativity to the world and it did not go unnoticed I am so thankful for the great feedback I have received over the years and it is very cool to see how many people follow my work all over the world. Those mistakes I made before are what have made me the man and stylist I am today and I am growing everyday, this industry is life changing and has taught me so much.
Remember if you want to achieve things in life always be ready to take risks & step out of your comfort zone, the results will shock you and I promise it will always be worth it!
01.
Exclusive Worldwide
Exclusive worldwide events and private workshops
02.
Online Education
Unique Online education with hundreds hours of videos and content
03.
Hair products
Specially designed hair products
04.
Hair Academy
AMJ Hair Academy program for selected participants